von Tina Gerber | Nov 21, 2018 | Mountainbiking, Trip Report | 0 Kommentare
Waar je ook begint, de "Bahnentour" kan worden aangepast aan jou individuele voorkeuren. Vanaf een hoogte van 1997 meter kan 1691 meter worden geklommen met de Rotenfluegondola-lift en de stoeltjesliften Laucheren en Sternen. Voor Enduro/mountainbikers kunnen de klimmen 🙁 ook zonder liften worden gedaan.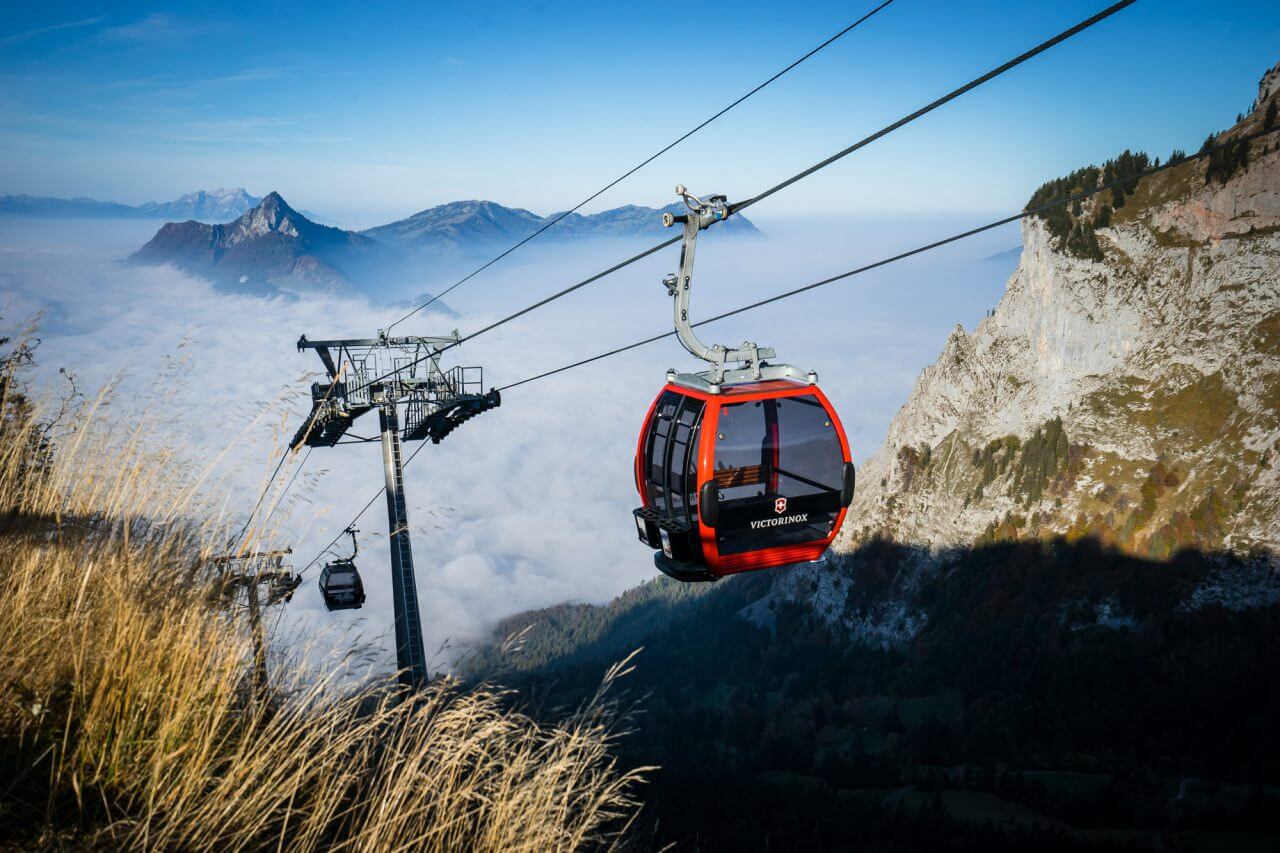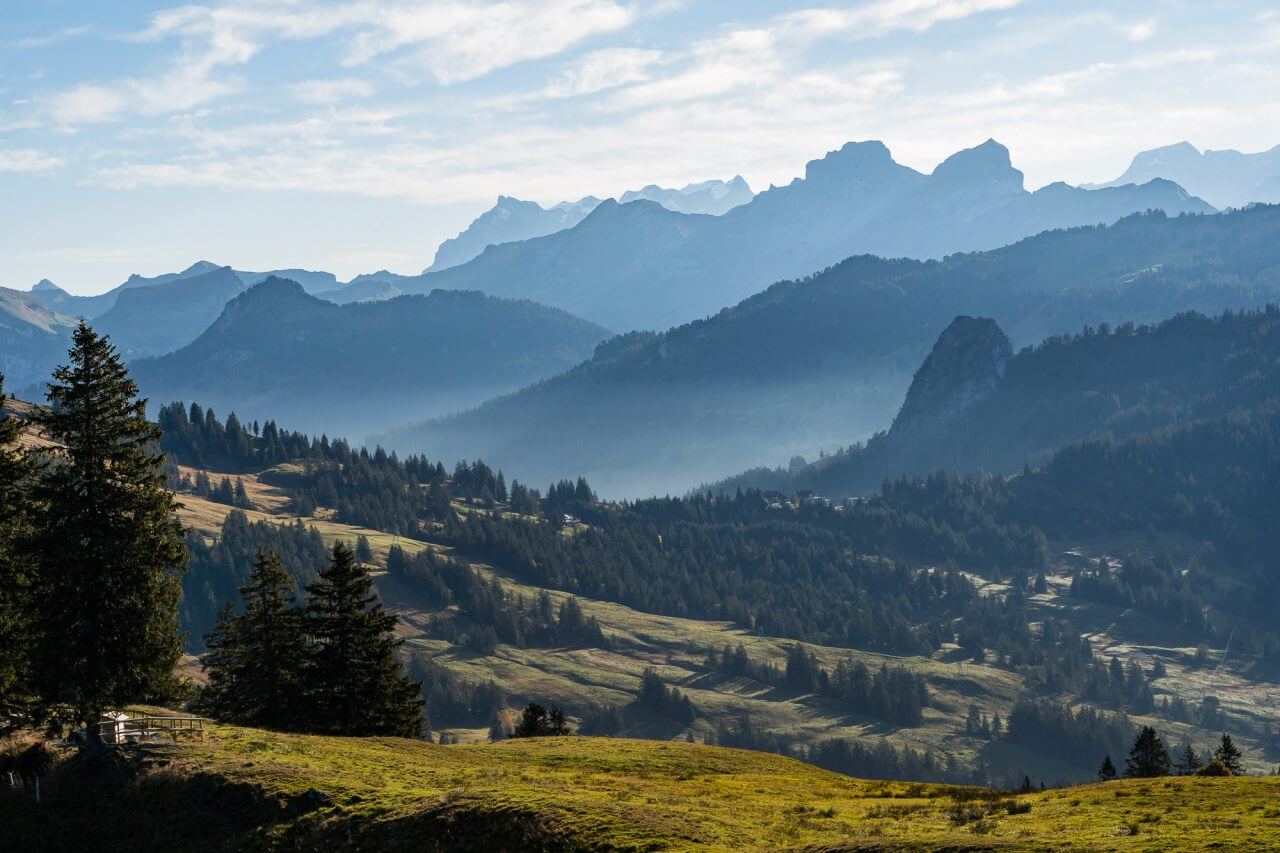 Je begint de tour aan het dalstation van de Rotenfluebahn in Rickenbach (SZ). Op de top heb je al een gelijk een prachtig uitzicht over het meer van Luzern. Zelfs in de herfst, met alle prachtige kleuren.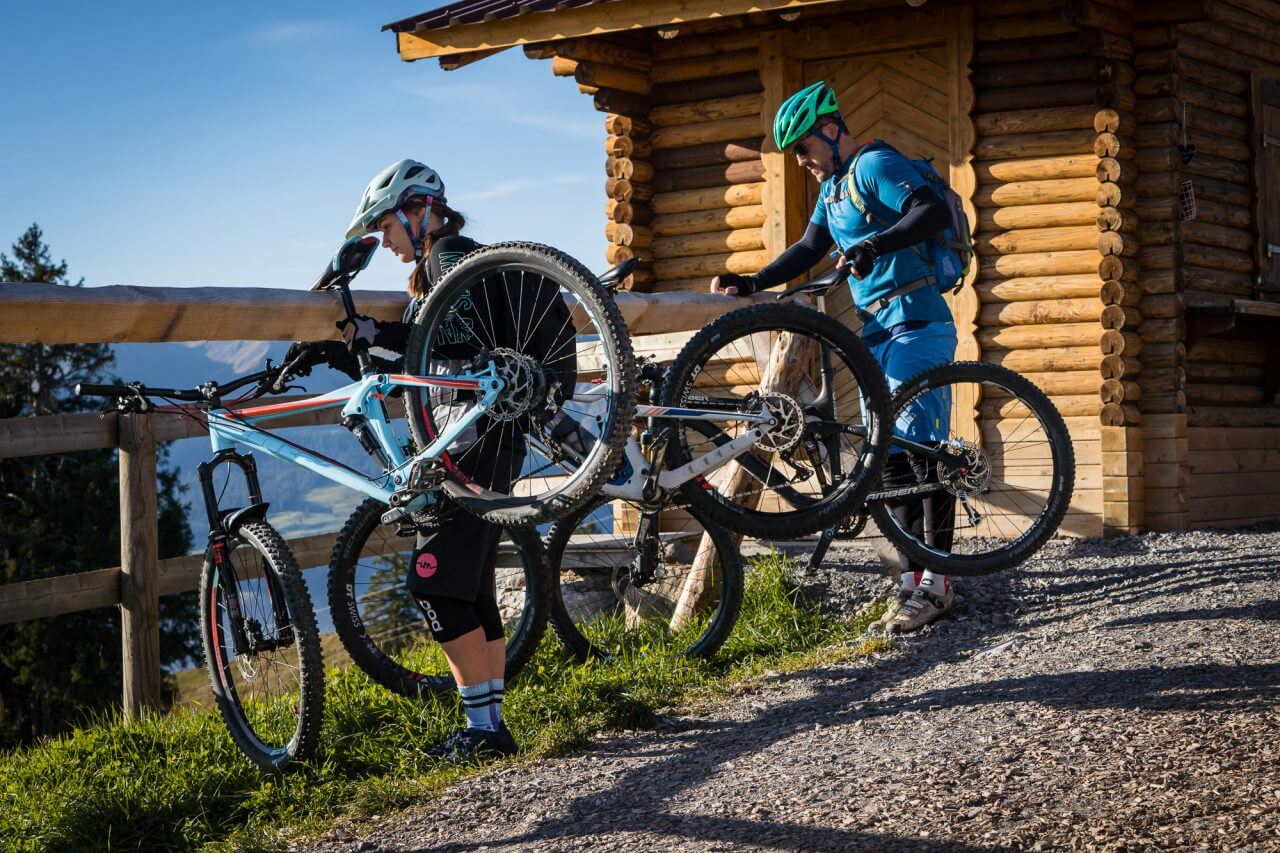 Via een grindweg bereik je de top van de Ibergeregg-pas. Verderop langs de oude Schwyzerweg bereik je de Laucheren-stoeltjeslift via gedeelten van single trails.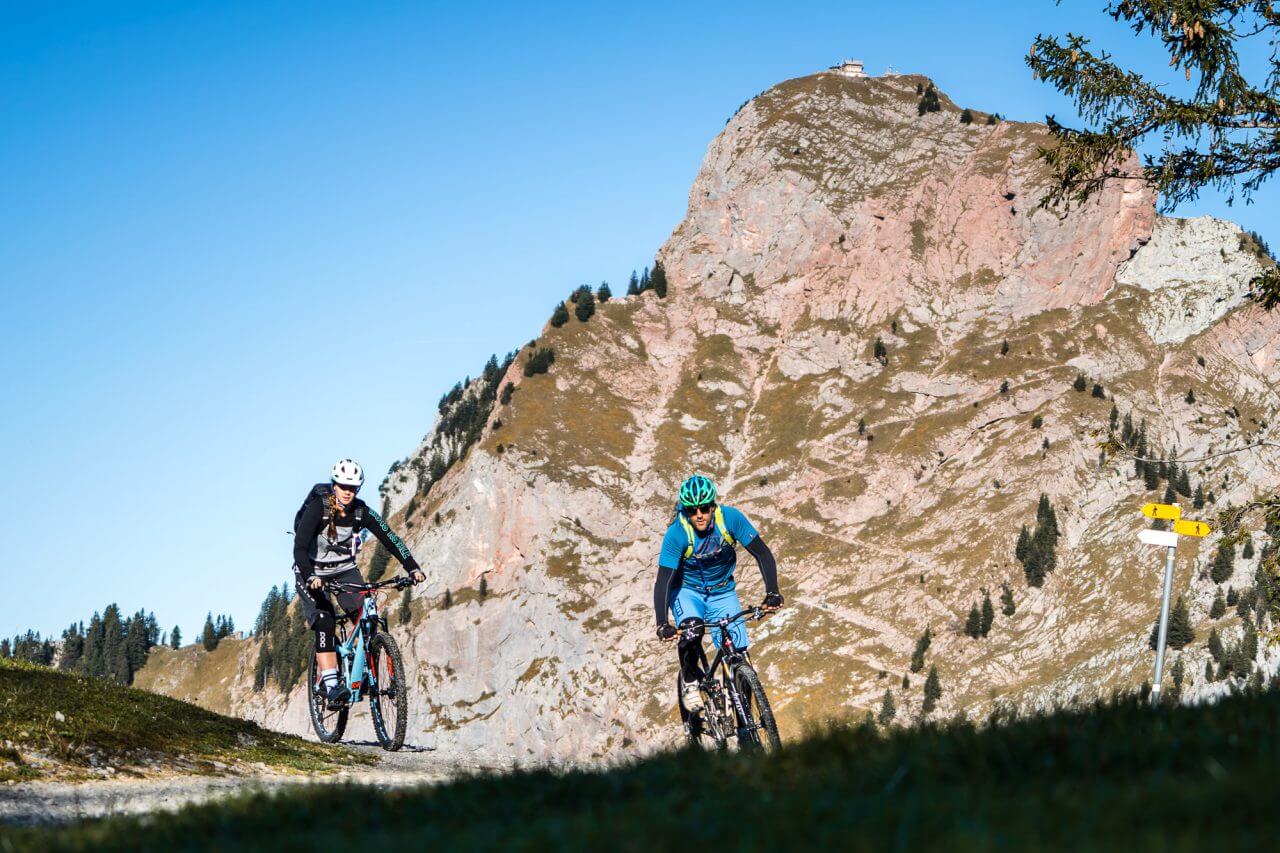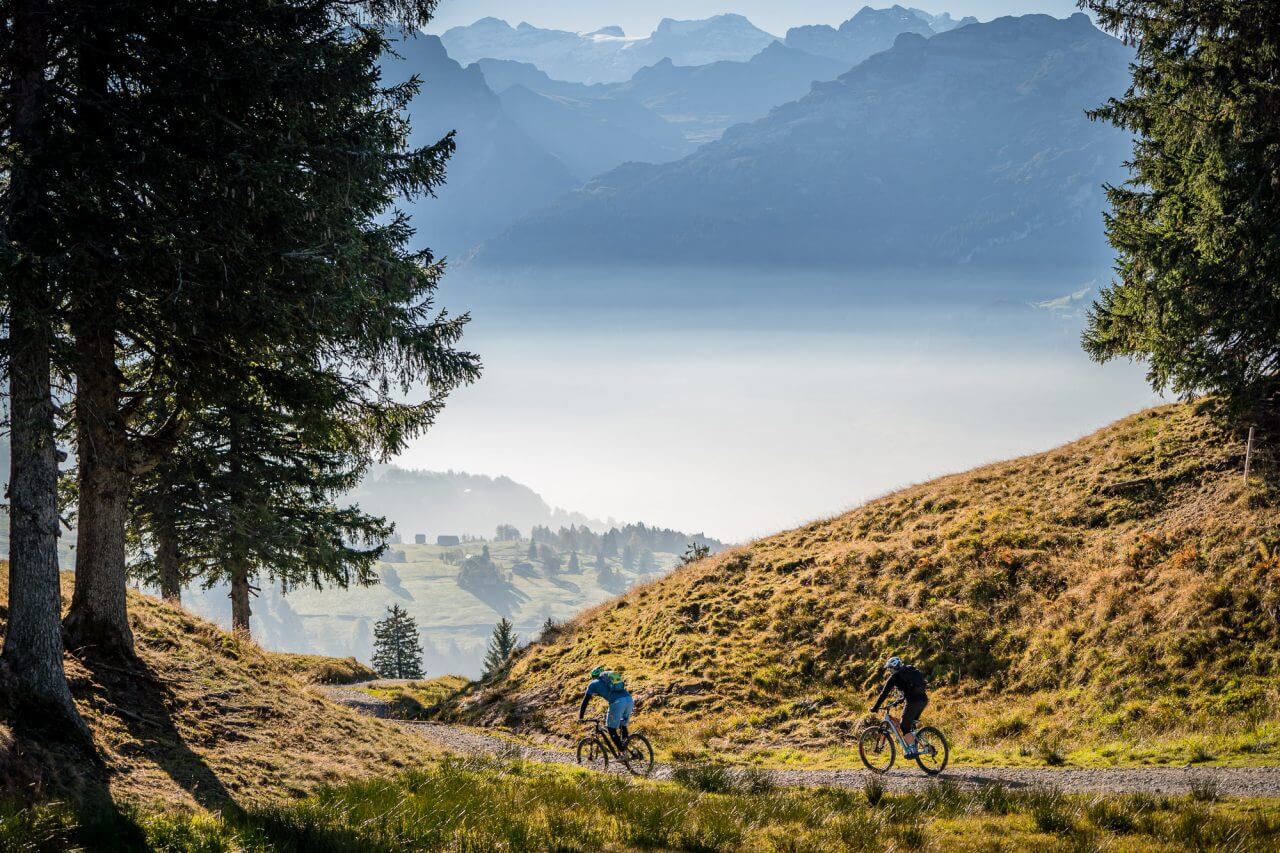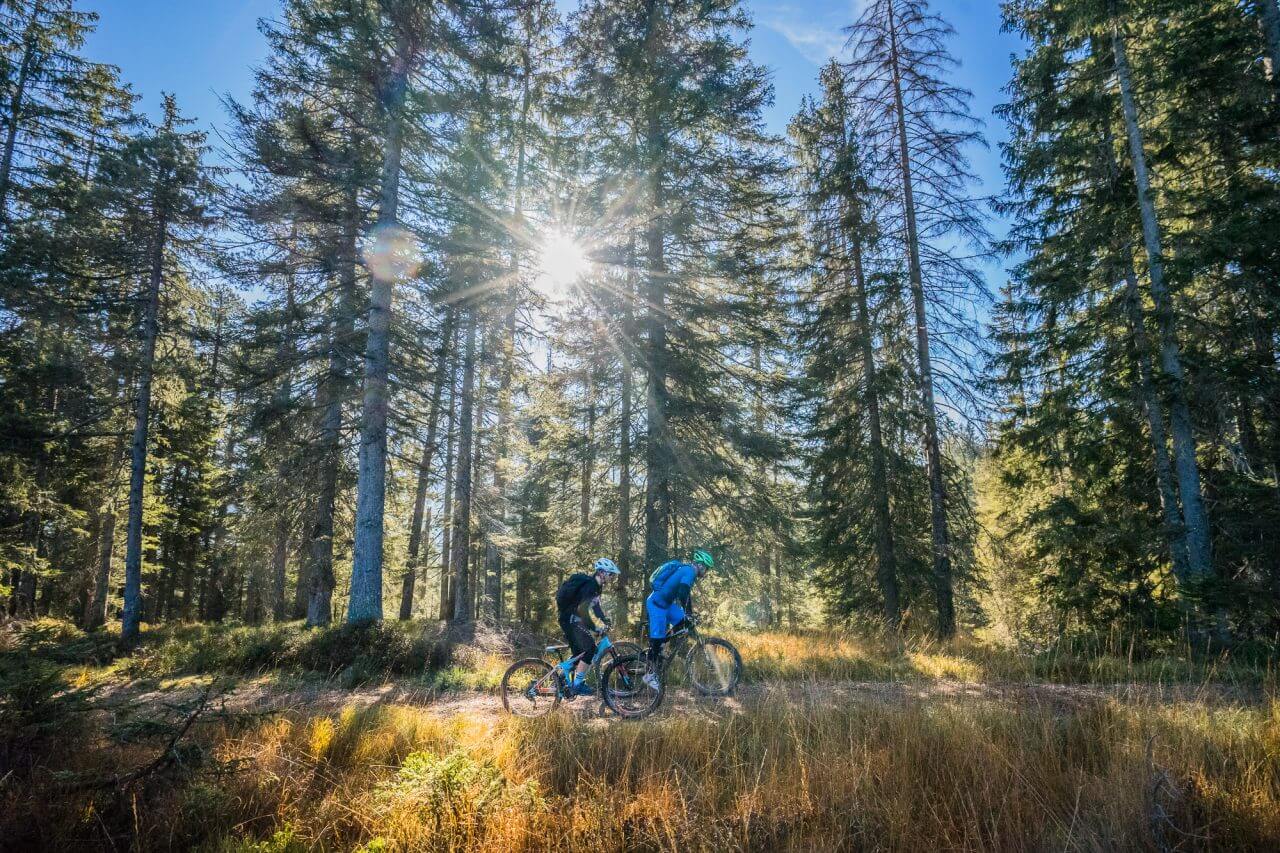 De Laucheren and Sternen chairlifts brengt je comfortabel naar Sternen mountain station.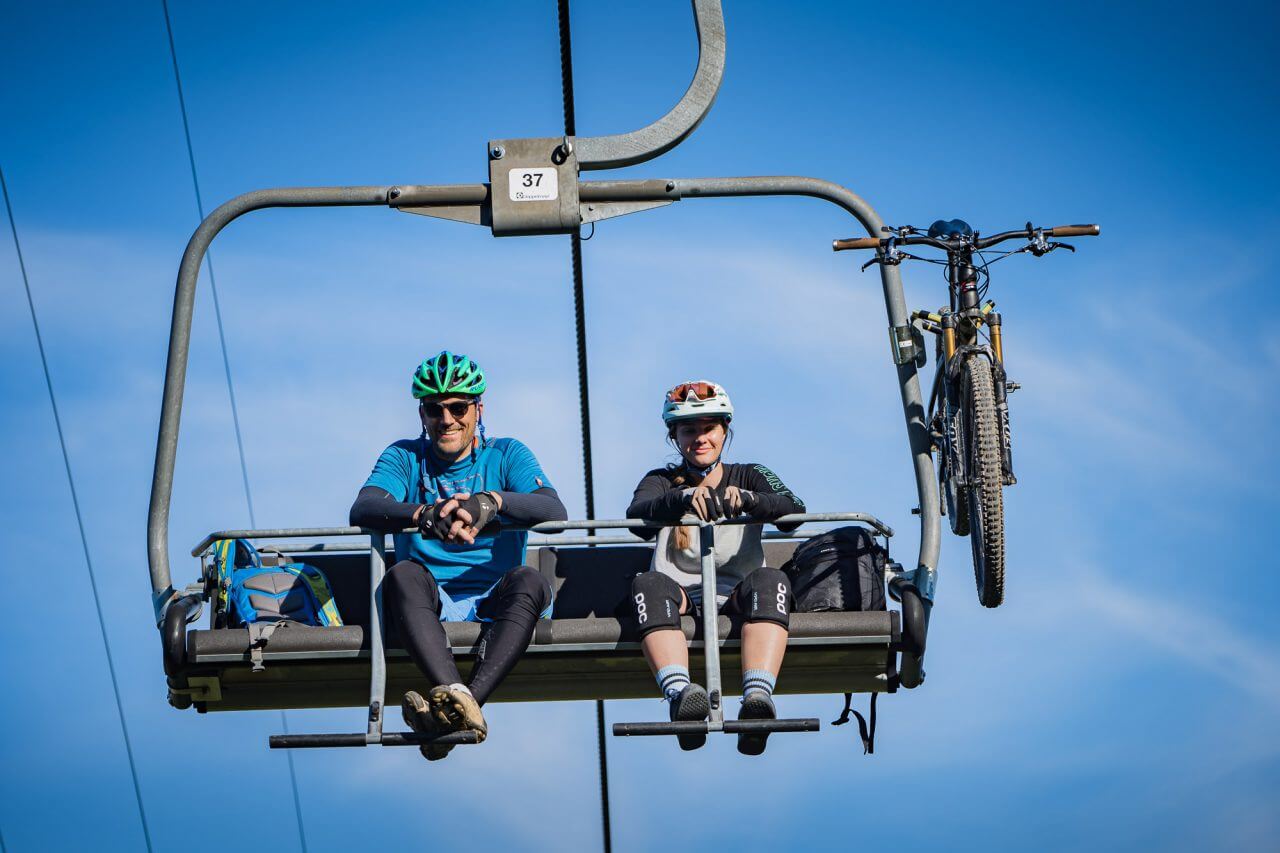 Vanaf hier heb je een prachtig uitzicht op de Mythen region.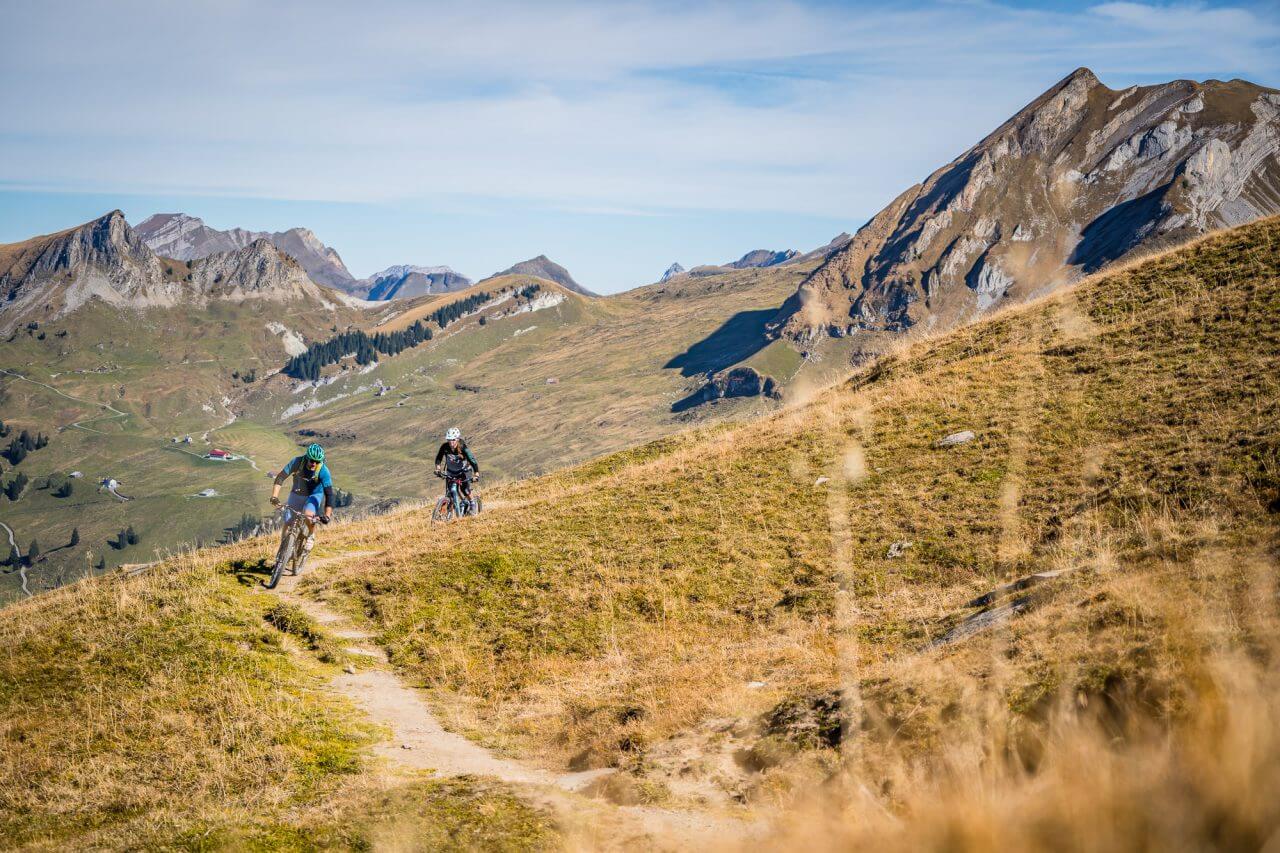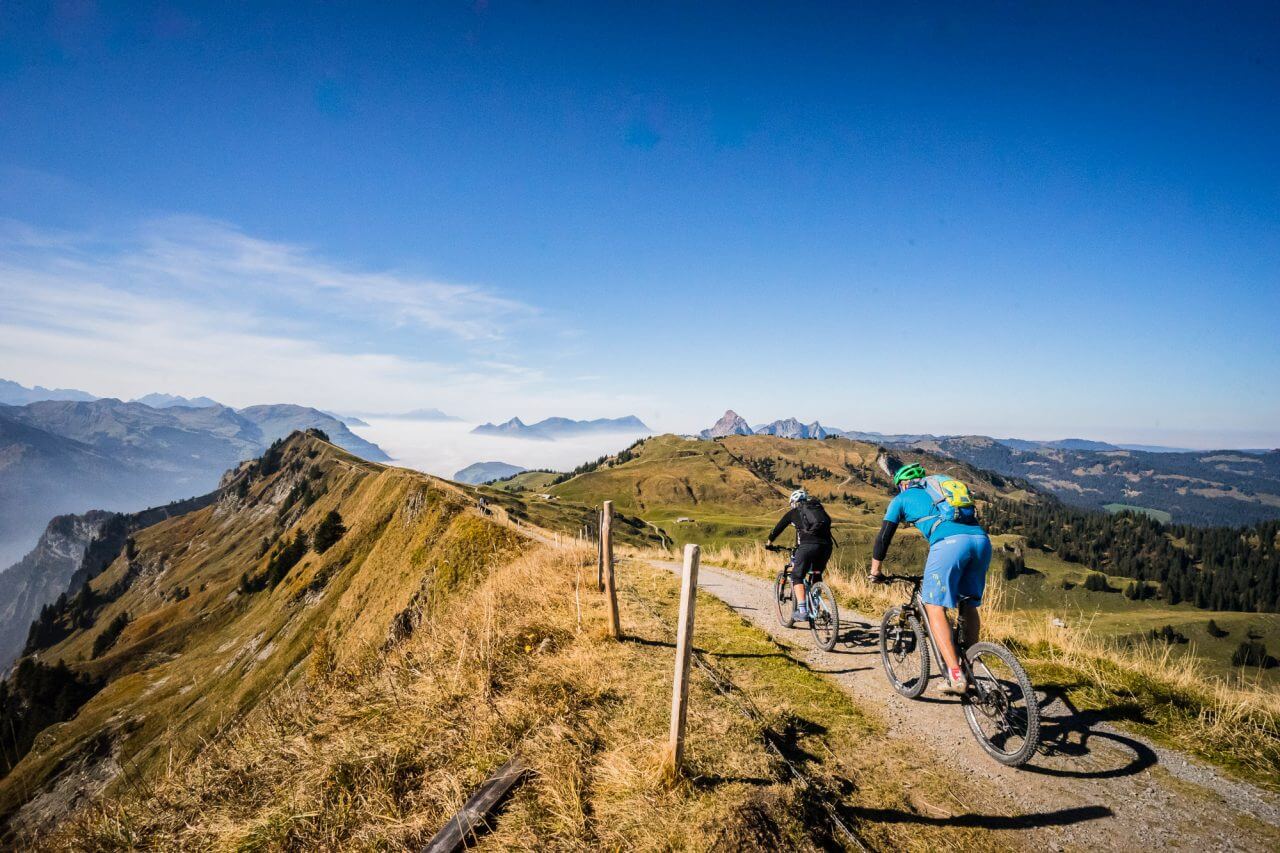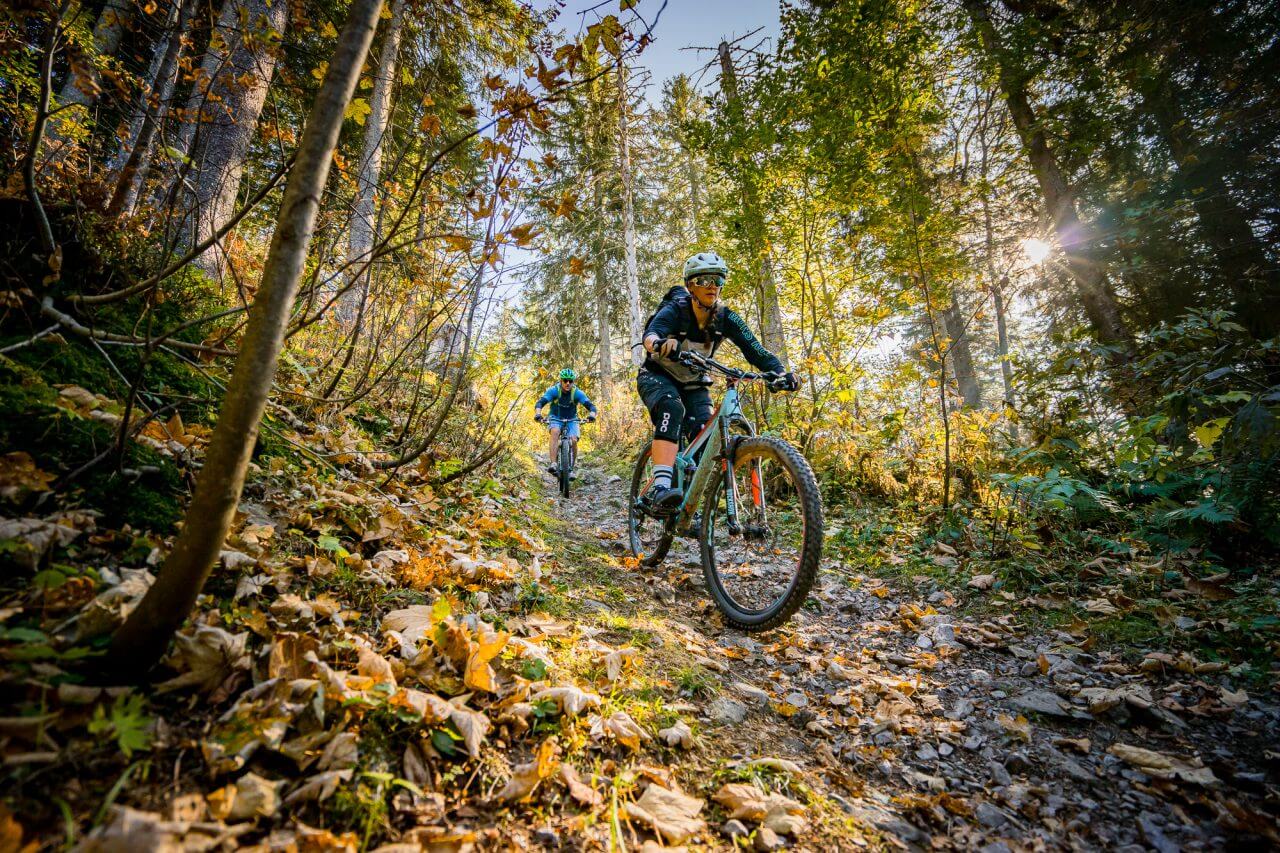 Over a single trail passing the Alp Ober Altberg we reach the pass summit of the Ibergeregg again. Everywhere along the way you can find great places to stop for some refreshments. Pleasure is absolutely in the spotlight on this tour.
Via een single trails langs de Alp Ober Altberg rijdt je weer op de top van de Ibergeregg. Overal langs de weg vind je geweldige plekken om te stoppen voor een drankje. Plezier staat absoluut op nummer 1 hier!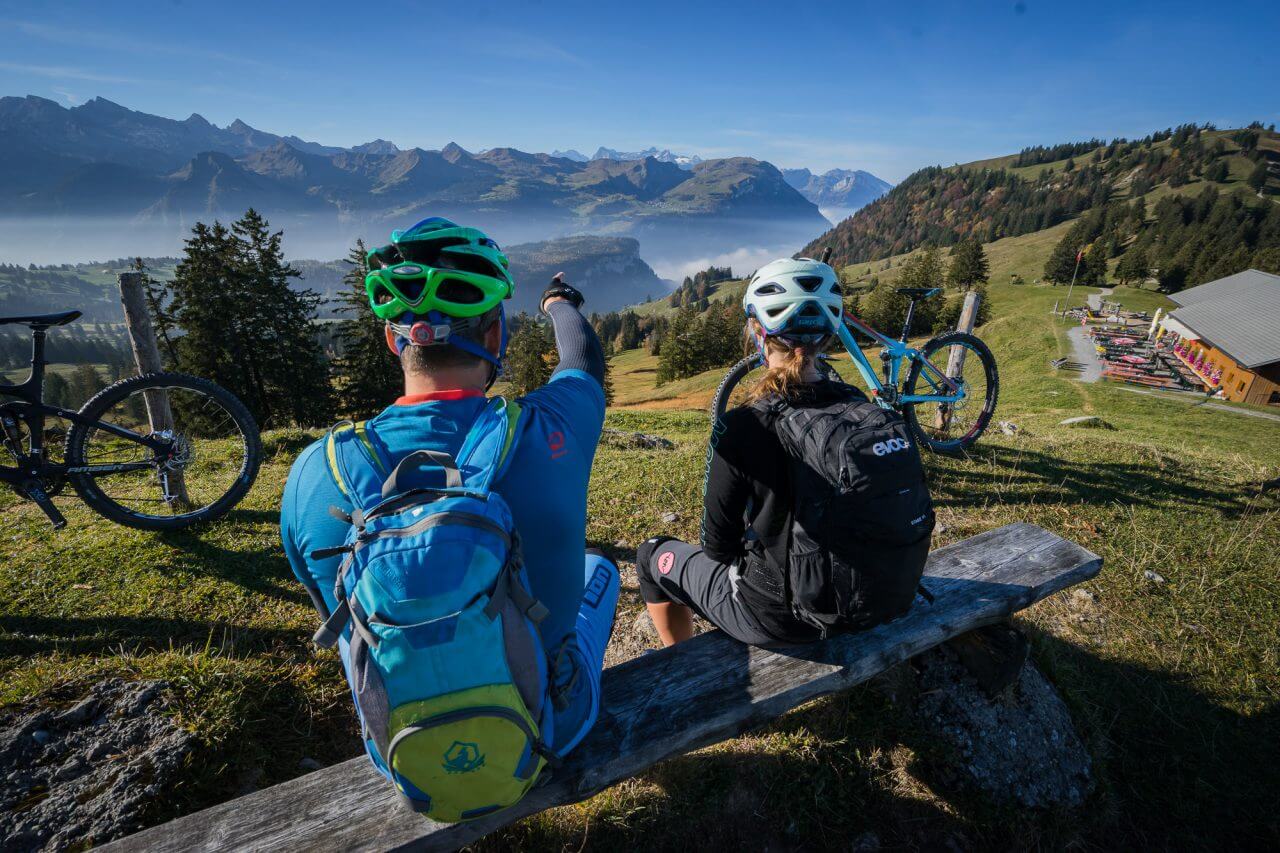 Vanaf nu volgt het meest technische gedeelte van de tour. Maar maak je geen zorgen, voor ervaren fietsers zijn deze korte stenige trails precies wat de tour tot een geweldige ervaring maakt.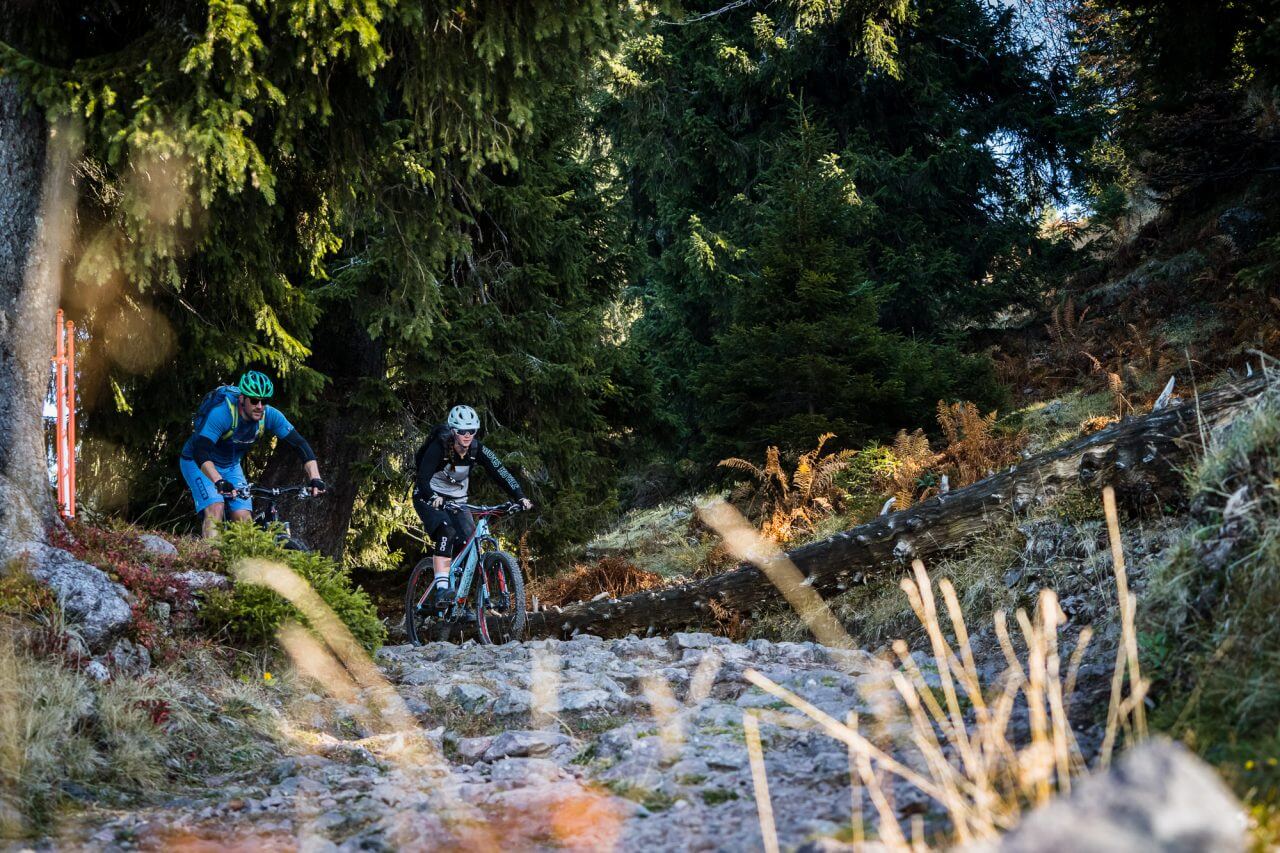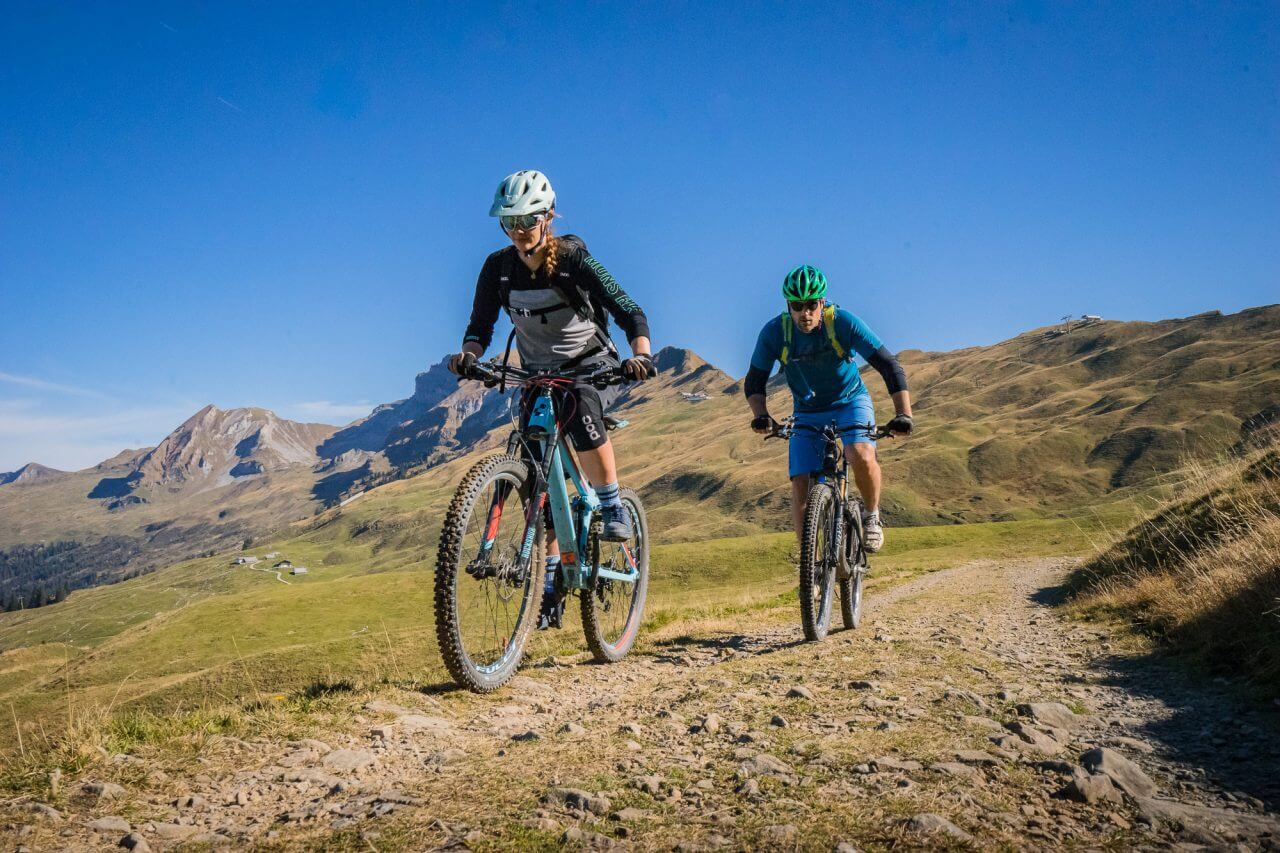 On the last section of the loop, the fun factor is huge. Single trails on which you can really go fast, lead us to the small village of Aufiberg and further over the Vitaparcours back to the starting point of the valley station Rotenfluebahn.
Op het laatste deel van de lus is de fun-factor mega. Enkele trails waarop je echt snel kunt gaan, leidt je naar het kleine dorpje Aufiberg en verder over het Vitaparcours terug naar het startpunt van het dalstation Rotenfluebahn.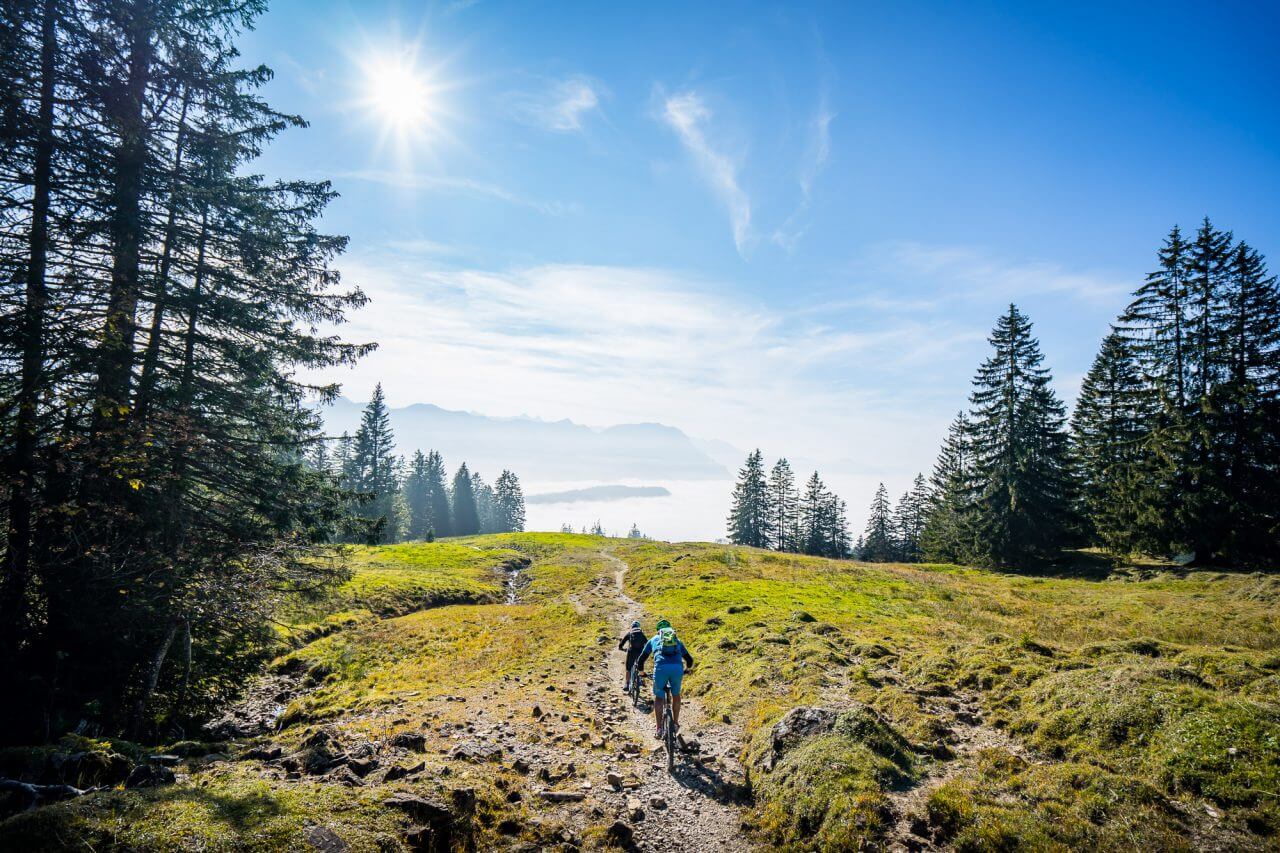 The new "Bahnentour" in the Mythen region is worthwhile for every mountain biker who wants to enjoy nature and be outdoors in the first place.
The exact dates of the tour can be found here: https://www.hoch-ybrig.ch/sommer/sport-erleben/aktivitaeten/mtb-bahnentour-mythenregion-hoch-ybrig/